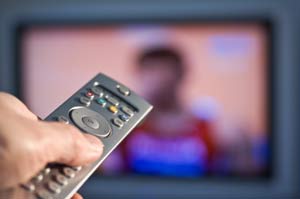 Looking for television voice overs? Voice over talent who specialize in TV promos? TV voices are easily found here at Marketing Mania, your "Television Station Identification and Promo Voice Over Central".
We are your one stop voice over talent resource to listen and choose the best performers for TV promo voiceovers. The best TV promo voice over talent in the world are listed right here in one convenient place and are immediately available as ISDN, MP3, WAV or CD overnight.
There are many different uses for TV promo voice overs including: any kind of station identification, promo voices, trailer voices, topical voice over services, news opens, news or weather billboards, and the like for television station branding.
We invite you to listen to the TV promo voice over demos below and choose your voice over talent or ask for free voiceover casting on our TV promo voice over rate request form. We have FAST turn around!
Listen to TV Promo Voice Over Demos
Marketing Mania has a talent pool numbering in the hundreds in our off line databases! Check our rates for voice overs, just describe your project and send your script. If you decide to work with us, we'd be happy to provide you with free auditioning and voice casting services for your project. (Certain limitations apply.)