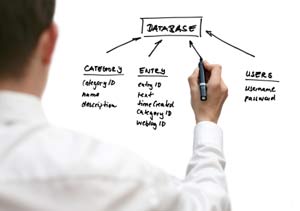 If you need professional narrators; voice over talent which specialize in audio narration services, this is the place to listen to, and choose the best performers in the industry.
We provide narration voice overs for all types of narration needs. Here are just a few to consider: voice overs for training; tutorial voices; audio book narrators; character voice overs for gaming, animation, and role playing; documentary voices or film narrators; voices and narrators for corporate presentations, Flash or PowerPoint presentations; pre-recorded convention announcements and awards ceremonies; and just about any kind of voice over narration service or narration voice performance you can imagine.
Check our rates for narration voice overs. For audio book voice talent, please visit our special audio book narrator page.
Listen to Narration Demo Voice Overs
Marketing Mania has a talent pool numbering in the hundreds in our off line databases! Check our rates for narration voice overs, just describe your project and send your script. If you decide to work with us, we'd be happy to provide you with free auditioning and voice casting services for your project. (Certain limitations apply.) All voice over talent is immediately available ISDN, MP3, WAV or CD overnight.